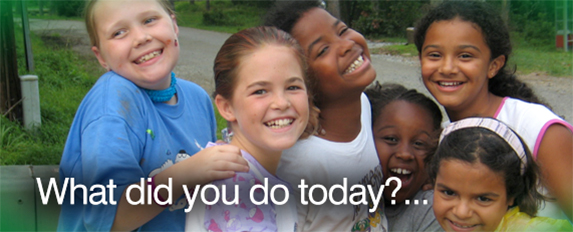 travel
The world is yours to explore with the Girl Scouts of Central Maryland Travel Pathway and destinations programs.
GSCM Travel Pathway
The GSCM Travel Pathway provides the opportunity for Juniors and older, their friends and adult chaperones, to participate in international and domestic travel –via rail, plane or cruise ship — to various destinations. Trips are designed to meet the needs of the experienced or novice traveler. The Travel Pathway group organizes opportunities that help girls and groups raise funds, making the trips more available to all girls.
For more information about the GSCM Travel Pathway contact lcaudle@gscm.org
destinations
Girl Scout destinations are travel experiences that range from two days to three weeks for Cadettes and older. These often once in a lifetime explorations can take you to the far corners of the world where you will meet remarkable people, develop leadership skills, gain confidence, and enjoy valuable learning opportunities.
Getting your destination started:
1. Log on to www.girlscouts.org/destinations. Select your top four choices.
2. Download the application form and complete it. You'll need to fill out an application for each event you want to attend.
3. Print out two copies of the reference form and ask two people who know how awesome you are to fill them out. You can use the same letters of reference for all your applications.
4. Send your application to GSCM attn: destinations by the posted deadline. If you have questions, e-mail lcaudle@gscm.org.
5. Go on your destination. Happy travels!
Download an application and reference form here
Meet a Girl Scout Traveler
Girl Scout Naomi and her mom Roxann traveled to Europe with the Travel Pathway.
Girl Scouts Kathryn, Jordan and Christi traveled on destinations trips to Space Camp in Alabama, California, and Peru.