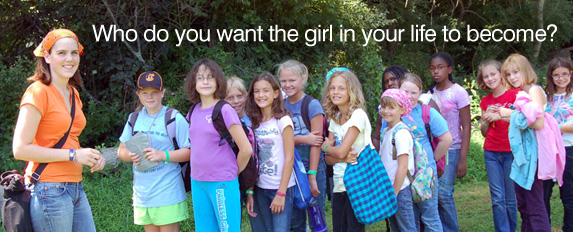 for parents
Who do you want the girl in your life to become? You want her to become her best self.
Whether she is 5 or 17, you want her to become self-confident, strong and compassionate. You want her to respect herself and others, make good decisions, to be open to new challenges, and use her skills and talents to make her world a better place. You want her to build strong friendships, be a leader, and put her values into practice in her everyday life.
Social pressure, image issues, and uncertain security – there are so many potential hurdles to girls' well-being. For 100 years, Girl Scouts has helped girls realize their full potential.