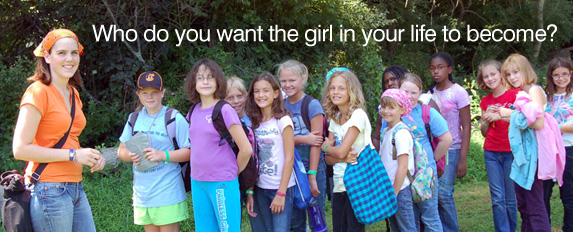 how girl scouts works?
When a girl registers, her yearly membership fee supports the national research on girl development and the design of the high quality, nationally consistent learning modules that are developed from that research. Annual membership in the national organization (GSUSA) is transportable so if the family moves across the state or across the country, a girl is still registered in Girl Scouting.
There is no typical Girl Scout experience. Girls can join at any age and the variety and depth of the Girl Scout experience is always up to the individual girl and her family. When girls first join, they can be placed in a troop or they may register as individual girl members, known as Juliettes. For most girls in kindergarten through fifth grade, the primary activities are facilitated in through troops and at camp. Juliettes are afforded an equal opportunity to expand their world and meet new friends through council sponsored programs and camp.
As girls enter higher grades the progression of their experience is always developmentally appropriate; they gain more independence, try more challenging activities and develop advanced skills. Girls at each grade level—no matter what race, ethnicity, income level, or geographic location—have unique preferences for participation. These preferences usually, but not always, follow six distinct types of experiences we call Pathways. Girls may participate in as many Pathways as they like.
Ready to get involved? Contact Jennifer Gibbs at jgibbs@gscm.org to register your girl and to find out how to get started.