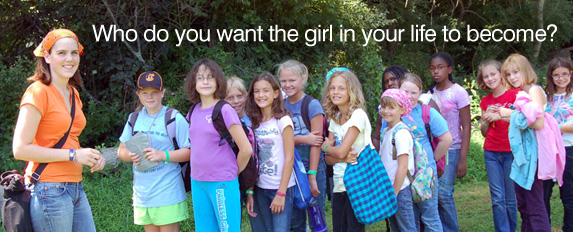 why girl scouts?
Girl Scouts do almost anything girls like to do! Girl Scouting allows girls to address the important issues in their lives. Girl Scout activities are open to all girls who are registered members of Girl Scouting. The programs and activities are based on the principles of Girl Scout Promise and Law, and the Girl Scout Leadership Experience. All activities follow health and safety standards, and are done with the support of caring, trained adults.
Based on expert research and developed through years of experience, Girl Scouting provides engaging and worthwhile activities that respond to the needs of today's girls, with flexibility that respects their busy lives—and yours!
Girl Scouting on Your Schedule
Your calendar is full. Your to-do list is jam-packed. Because there are only so many hours in a day, girls, along with their parents and guardians, have to balance many growing and diverging interests, commitments, and responsibilities You'll be surprised at how flexible Girl Scouting is today. Find out about the different Pathways your girl can take to get involved with Girl Scouts.
Ready to get involved? Contact Jennifer Gibbs at jgibbs@gscm.org to register your girl and to find out how to get started.